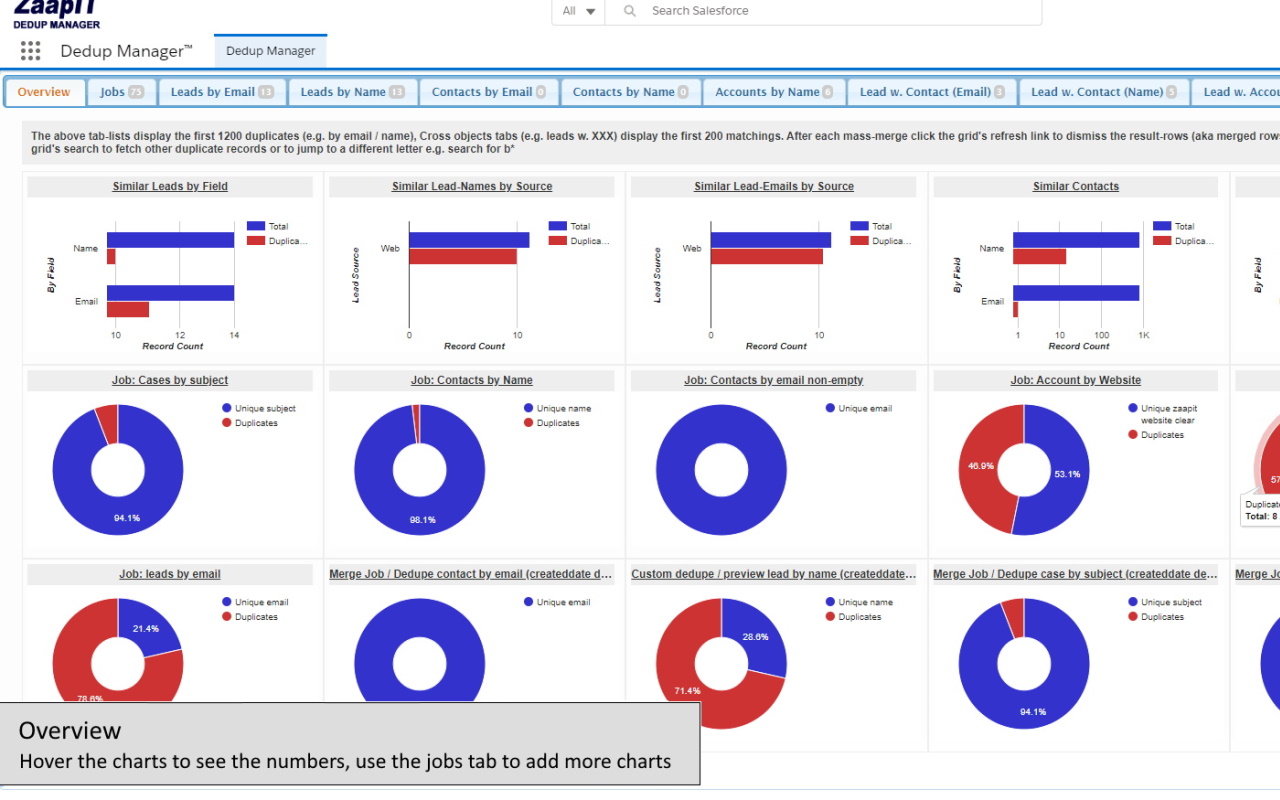 Looking for a Mac/Windows alternative to the retiried Excel Connector?
Many companies used salesforce excel connector + Microsoft Excel for bulk updates and general data maintenance tasks. The constant process of exporting segments, identifying issues, performing refershes, and re-importing that data back into Salesforce is extremely time-consuming and prone to complications.
Naturally, companies look for solutions to bridge the gap between Microsoft Excel and Salesforce and cut out some of that tedious work.
Now you can use ZaapIT's native app to do every data maintaince task right within Salesforce:
Manage Duplicates and general data cleansing: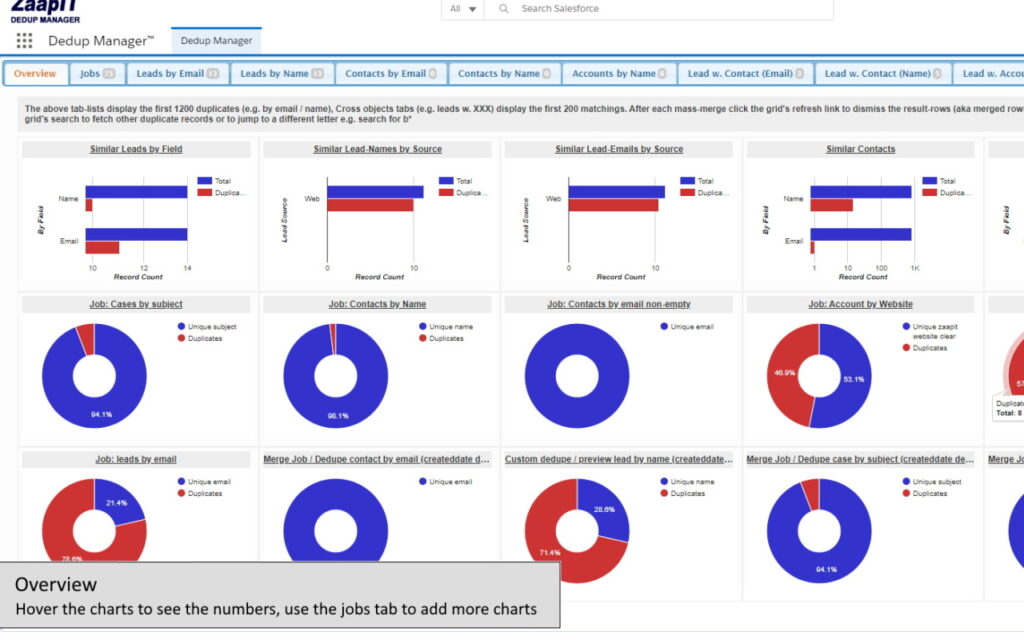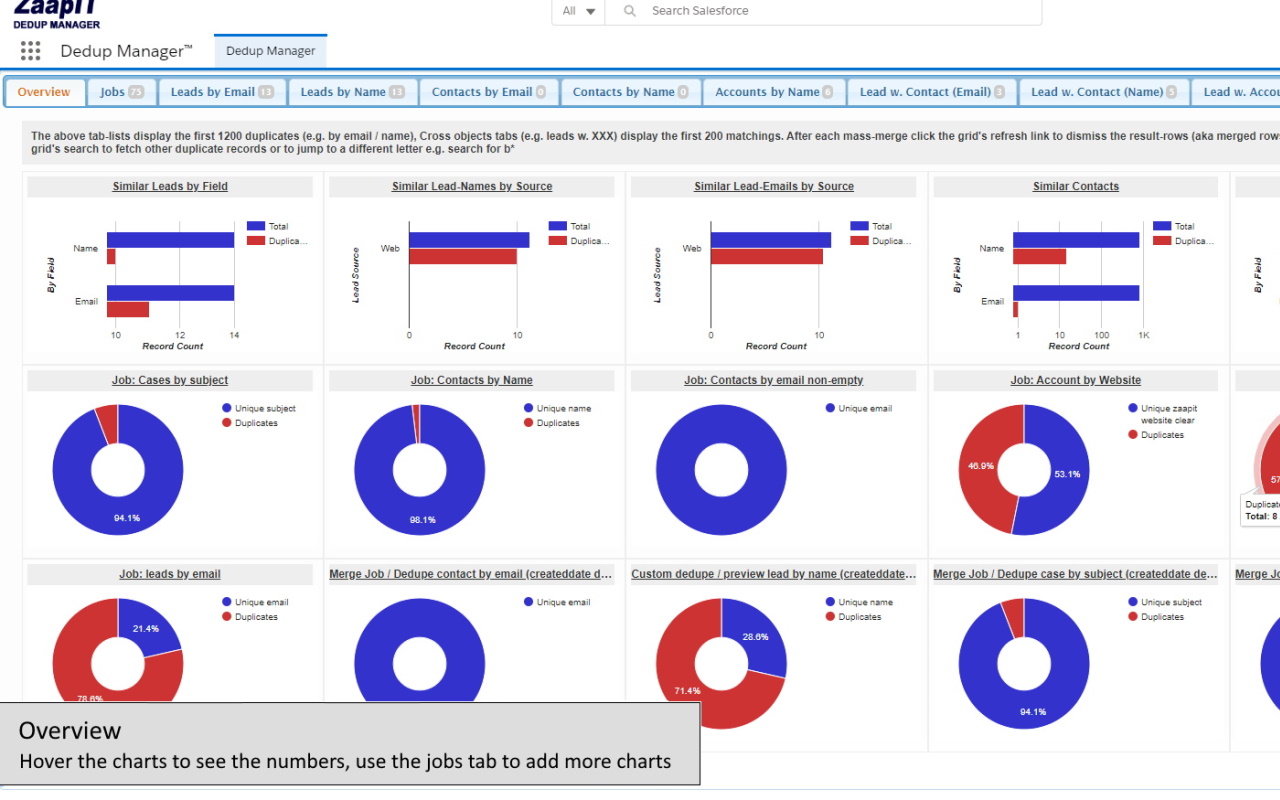 Merge Jobs: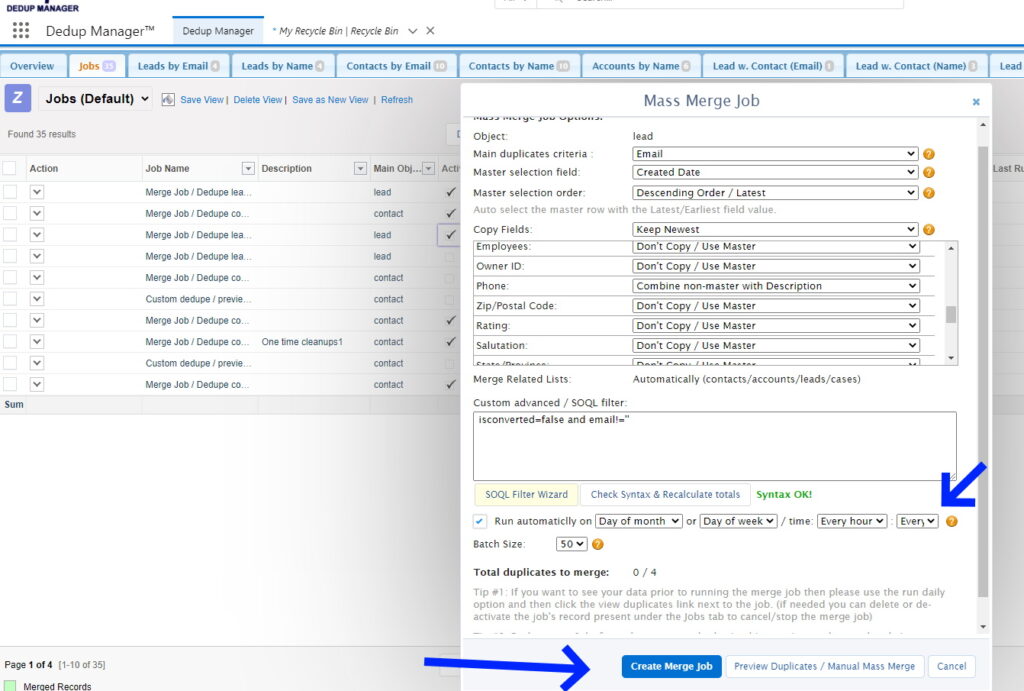 Manual Mass Merge: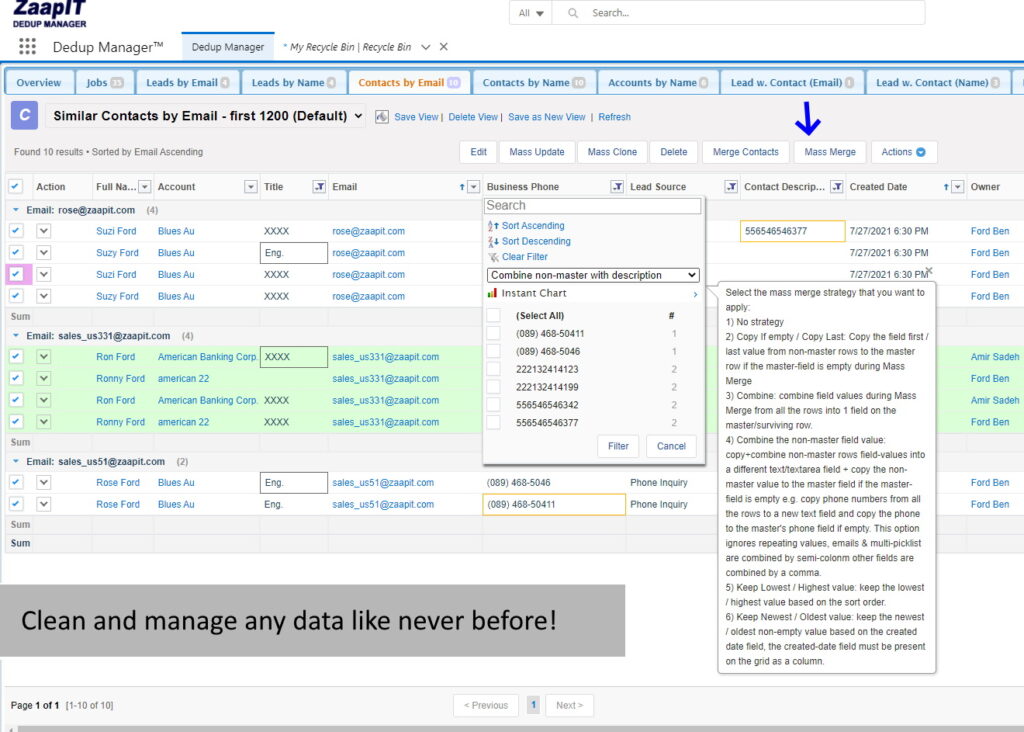 Bulk Updates and Bulk Format: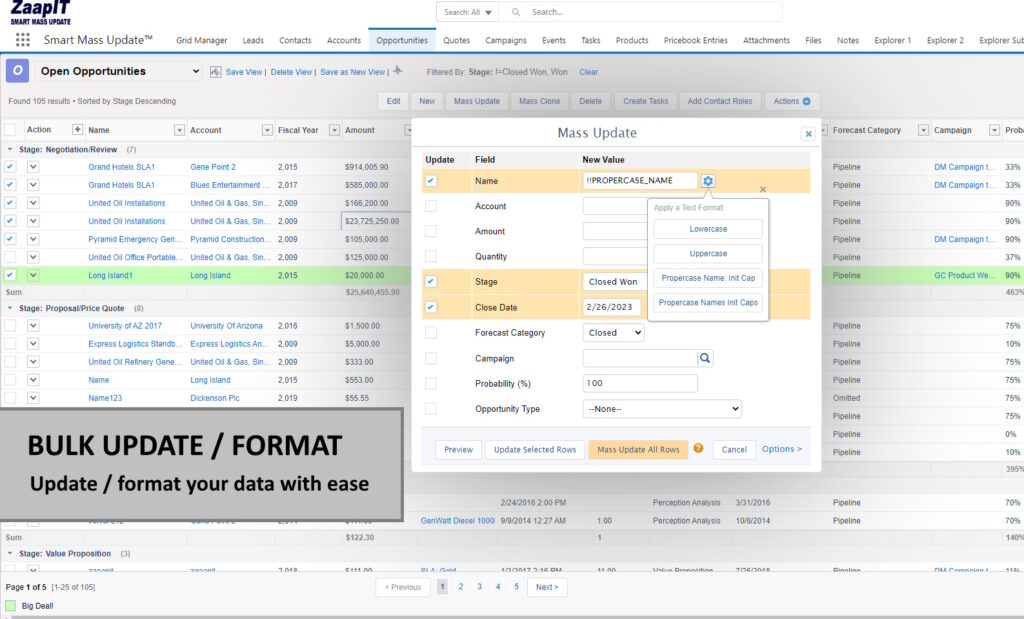 Advanced views with inline edit, charts and more: