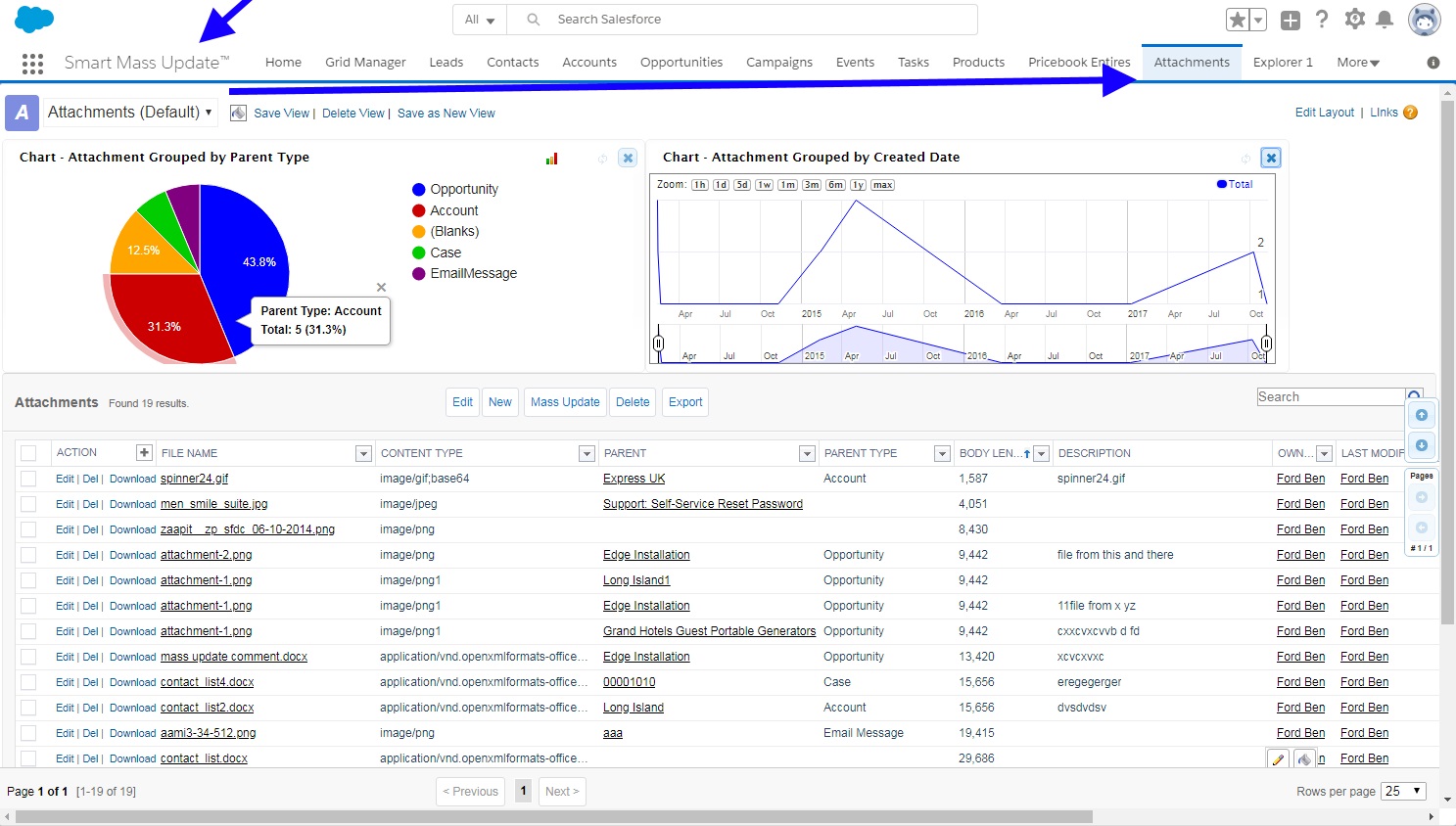 Everyone knows that Salesforce doesn't let you to create a report of Notes and Attachments. But what if you need to see, let's say, all Notes that were added to your Accounts / Opportunities over the last year? And furthermore, how can you update a couple of hundred of notes without having to click into each and every one of them?
Hint: use the Smart-Tables / Smart-Mass-Update app for Salesforce.
With zaapit you will be able to create such reports, export the data and even zip the data with ease.
Below are some live screenshots, taken in Salesforce classic / Salesforce's lightning: