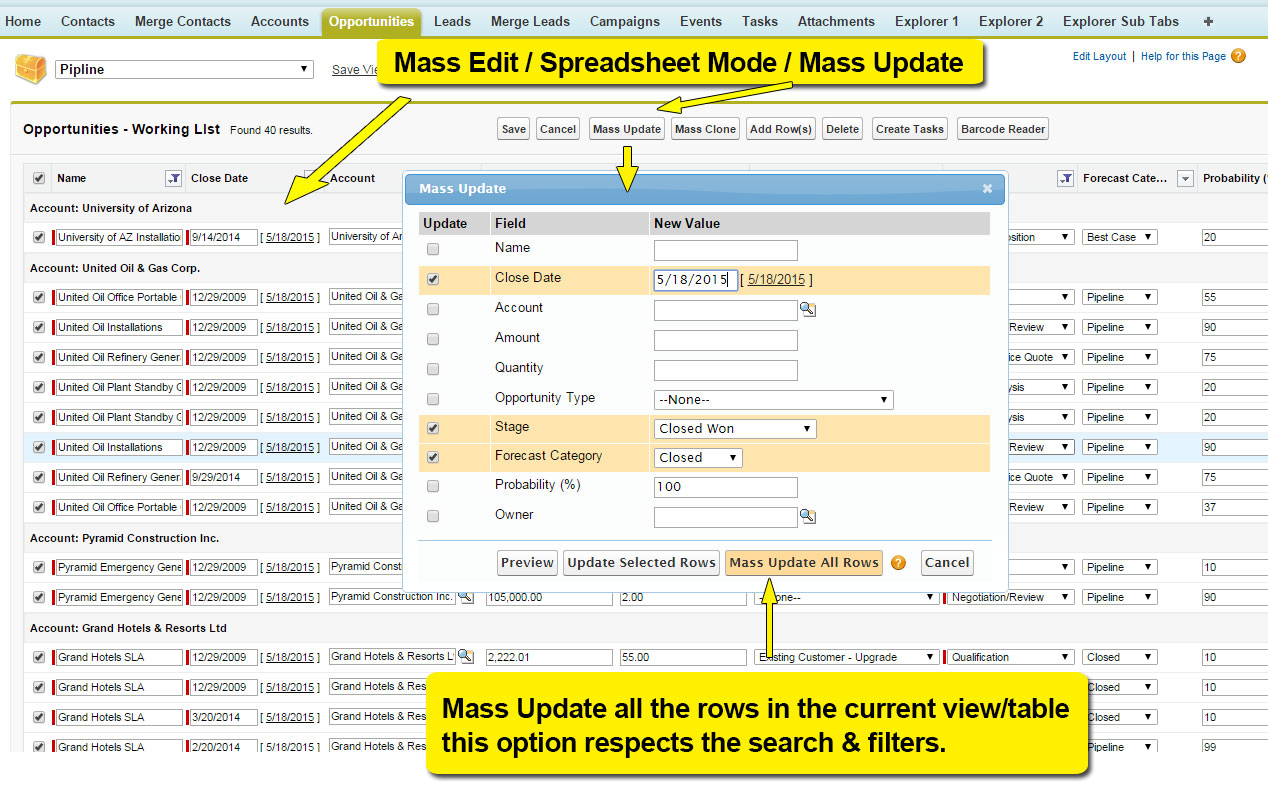 Every Salesforce consultant / developer can tell you that Salesforce has a lot of development constrains aka limits – the most common one is the bulk update / insert limit (aka DML limit) which limit you to 10,000 rows per request/execution on custom code.
A couple of days ago ZaapIT announced that its R&D team managed to break the 10,000 row limit for bulk updates in a single shot/click, this announcement is making ZaapIT's apps the only native apps that can perform unlimited bulk-updates of rows in a single click.
Try the new unlimited mass update app for Salesforce.