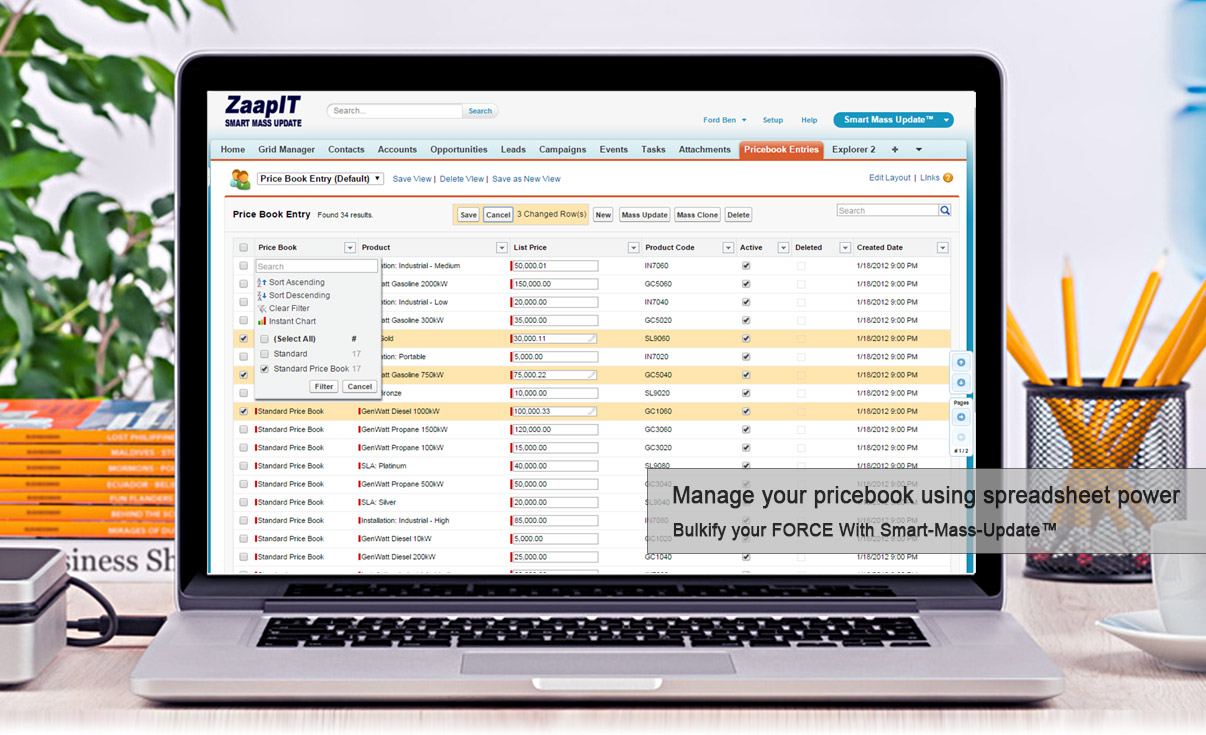 Now you can update price book entries in bulk in salesforce with zaapit's mass calculate, mass edit and mass update options. Avoid those pesky validation issues, wrong currency import issues, empty prices after imports and other errors.
Salesforce's priceboook entries import is known to have mulitple issues related to the im
You spent days in creating your Salesforce price book entries by visiting each entry / product one by one or by creating a few CSVs files and uploading them into Salesforce via Salesforce's data loader (Enterprise Edition+) . But now you need to update the prices + other information, instead of doing that yourself by visiting each record one by one or instead or uploading a new CSV file that can create duplicate entries / other issues and errors such as Missing Prices after Importing Price Books, importing prices to the wrong pricebook or the default pricebook. The current price book update/import process is very complex and error prone.
You can avoid all the above by using zaapit for Salesforce, all you need to do is to install the ZaapIT's Smart-Mass-Update™ app and use the price-book-entries tab to update/calculate your Price Book in bulk, the app will allow you to apply mass update / inline edit / mass calculate on any number of records in mass.